Last week we asked you which new location should appear in our newest tale of STOCKDALE. The results are in and by a shocking landslide we shall be venturing into…..
The Old Abandoned Funfair on the edge of town!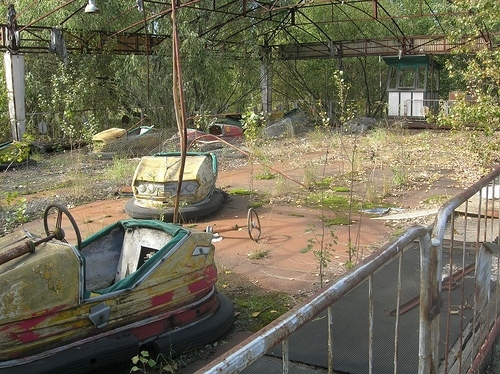 Oooh... Spooky!
This is in no small part to the unscrupulous vote rigging of certain 'Shippers who shall remain nameless (Don't worry Rob z Tobor, they'll never figure out it was you!!)
This new story begins shortly and shall bring us new characters and locations in our ever growing world of STOCKDALE and promises fight scenes, life and death decisions and a very naughty dog.
Thankyou to all those who voted and to those who didn't… well...um… whatever.
Clues and Previews to the story will appear on our Twitter and G+ page, which you can join by clicking the link on the right hand side of the page.
In the mean time - Stay tuned for the hashtag #TWWBM
Cheers.